installation
metal mirrors, tactile transducer, graphite drawing, electronics.
Duration: ongoing loop
2014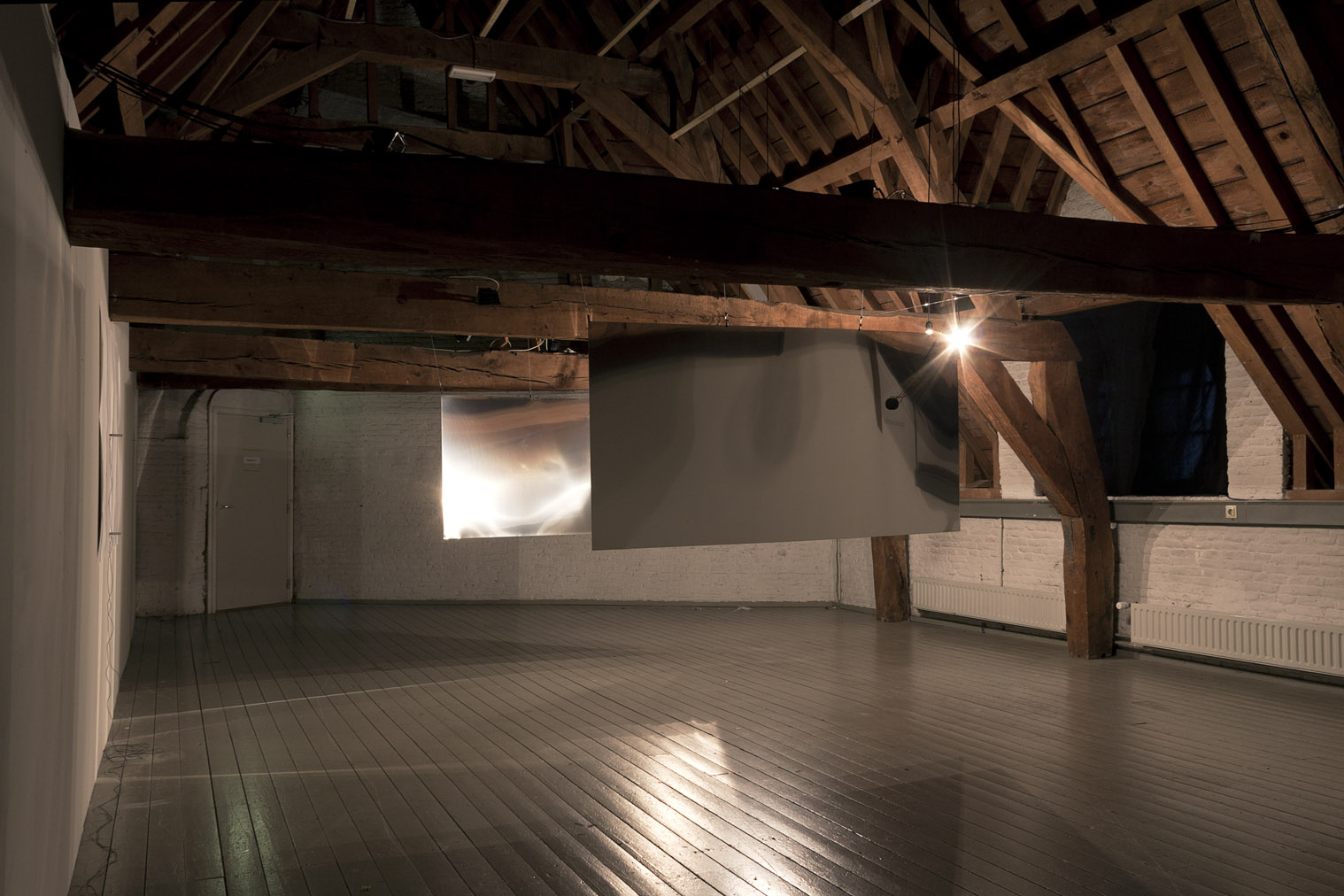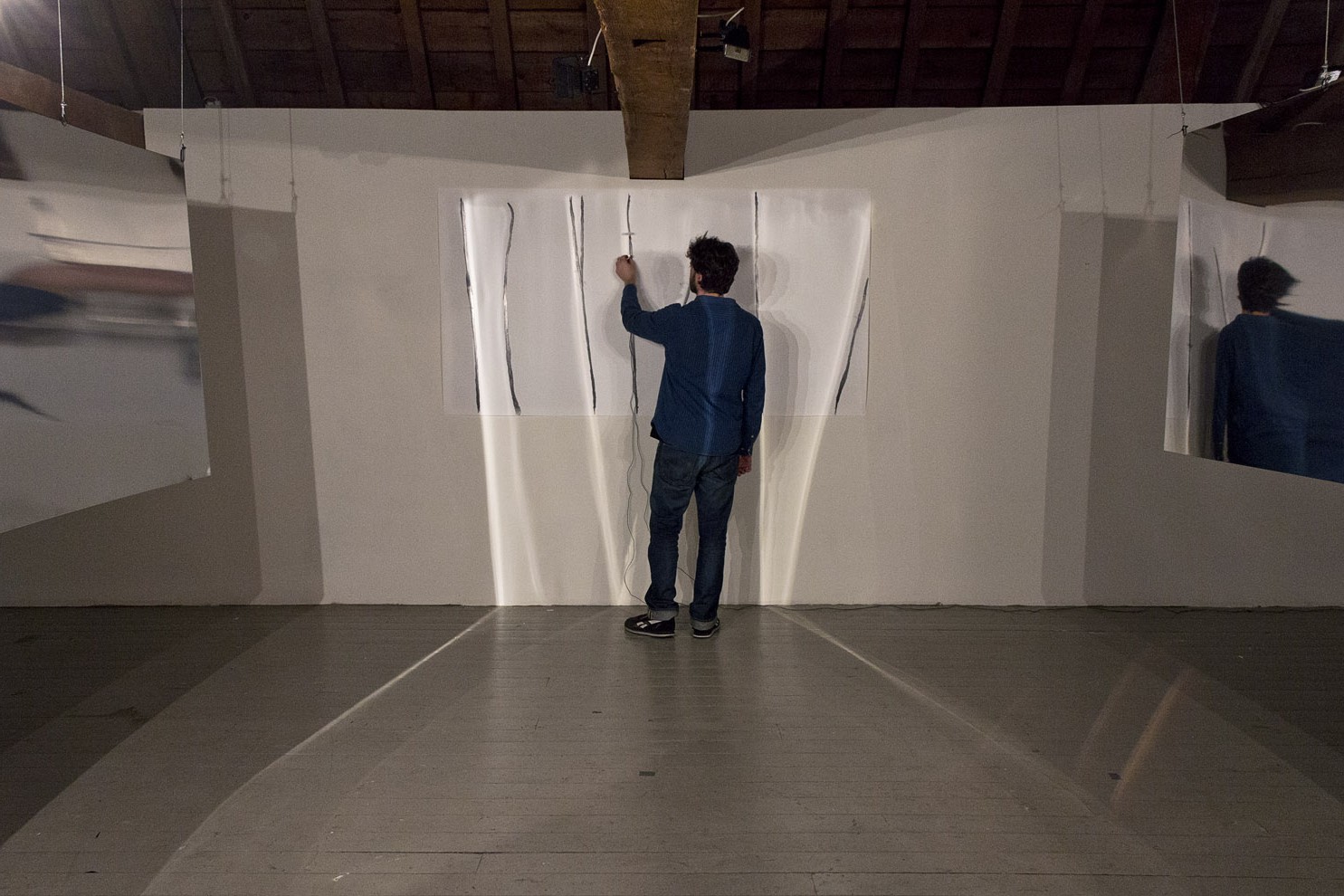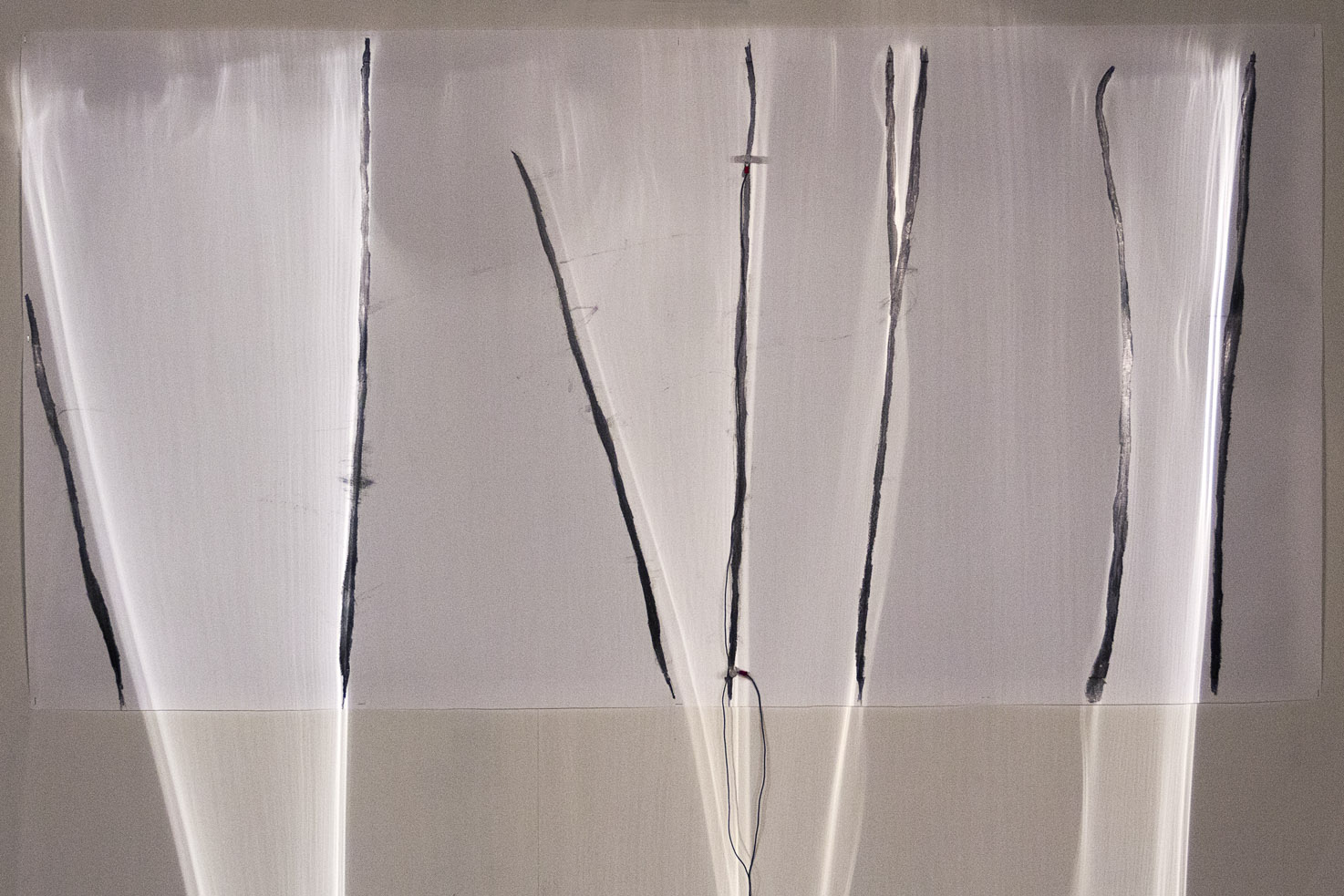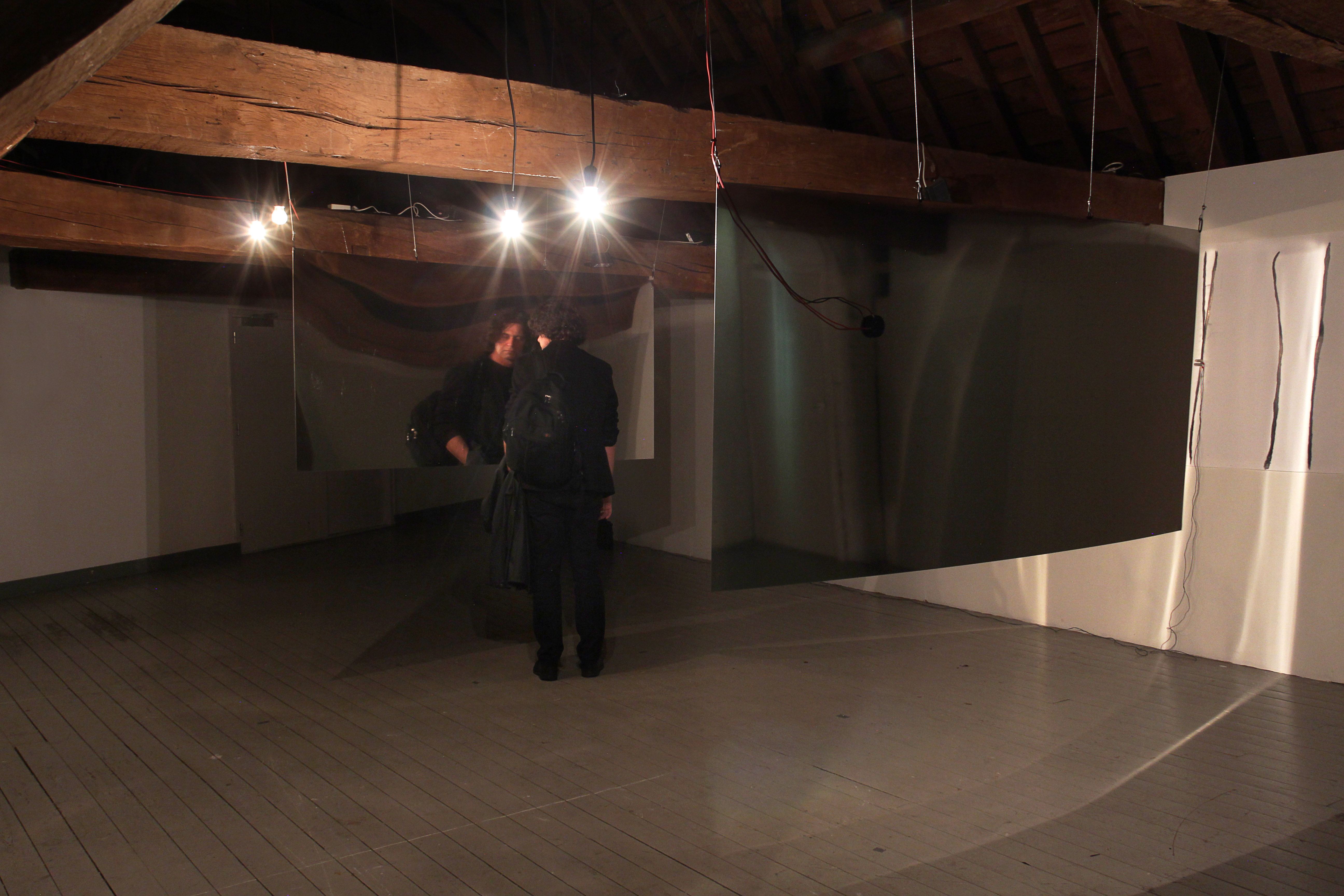 Leeway explores an intersection between the physical space and the acoustic space or the imaginative space versus the real. A spatial arrangement of sparse audio-visual elements and an interactive graphite drawing invite the audience to alter and actively experience the installation's output.