Performative sound installation
prepared metal speakers, 4 channel sound (on occasion), electret microphones, transducers, crystal, glass, metallic objects, tubes, computer
Duration: +- 40'00"
2020-2021
In "tafelmanieren" (Tablemanners) wind and noise sounds are fil­tered through a col­lec­tion of self-made speak­ers and res­onators made from multiple mate­ri­als such as met­al, crys­tal, glass and ceram­ics. The sounds from the res­onators are picked up by micro­phones and fed back to the objects cre­at­ing a con­stant­ly evolv­ing sound­scape of feed­back and resonance.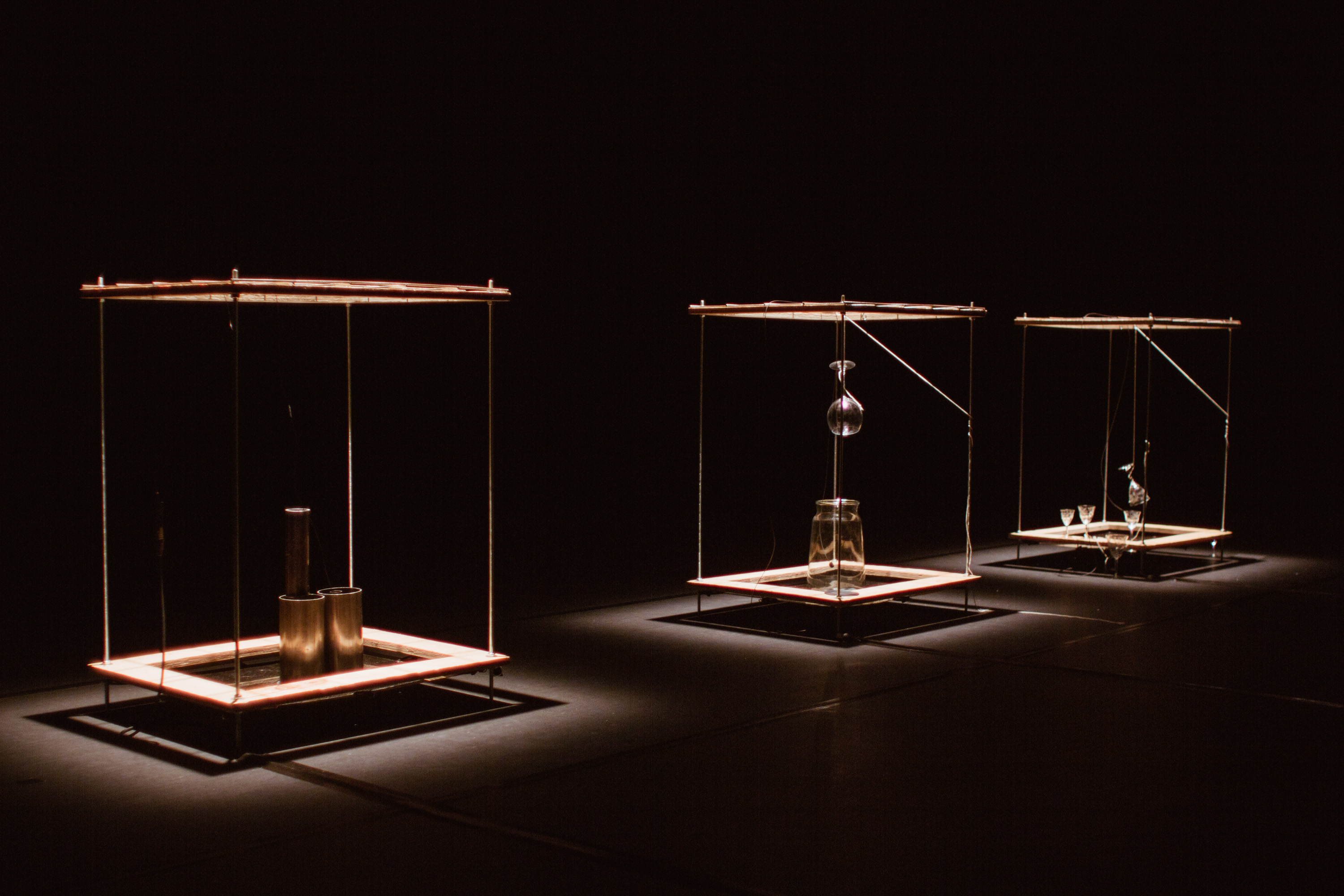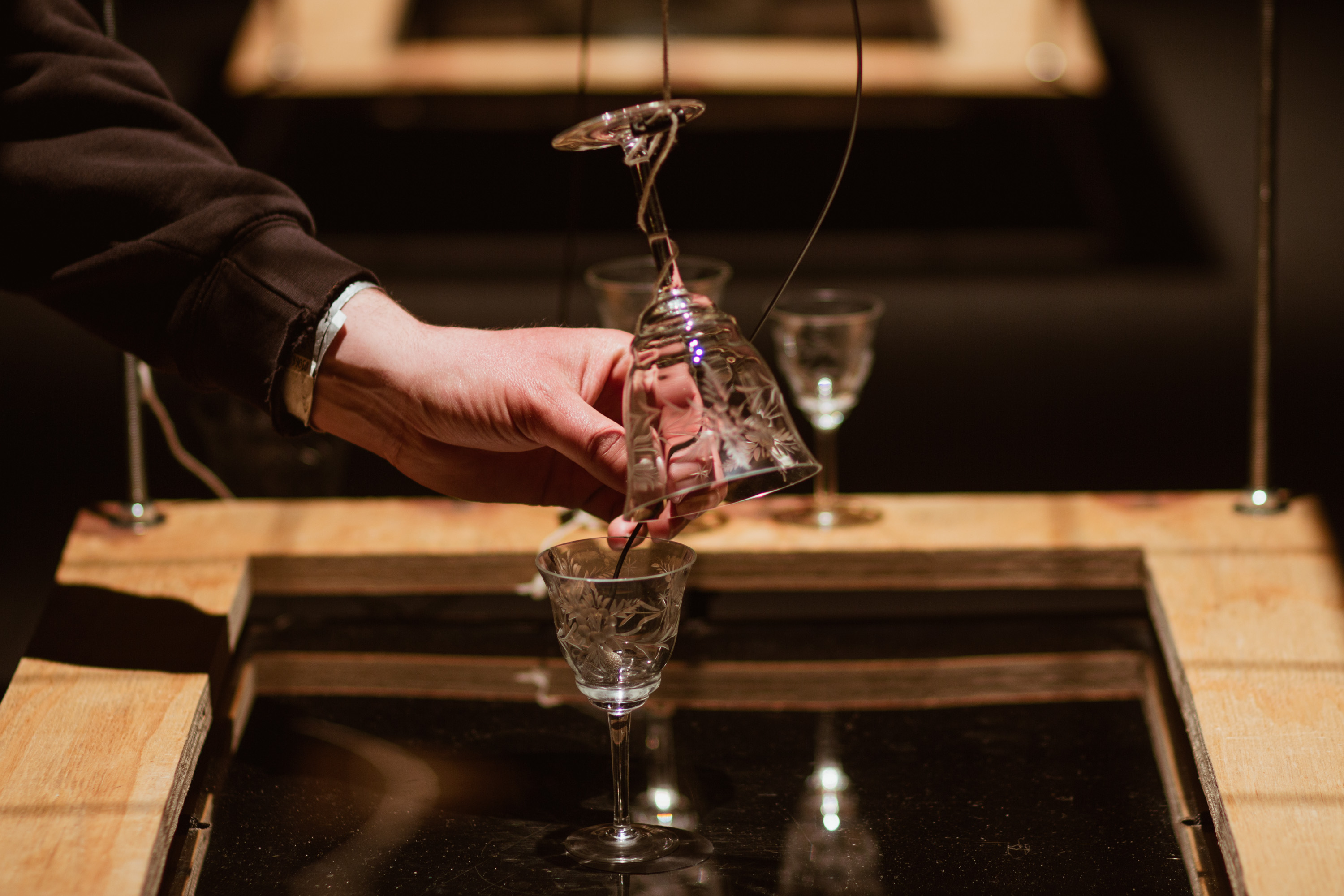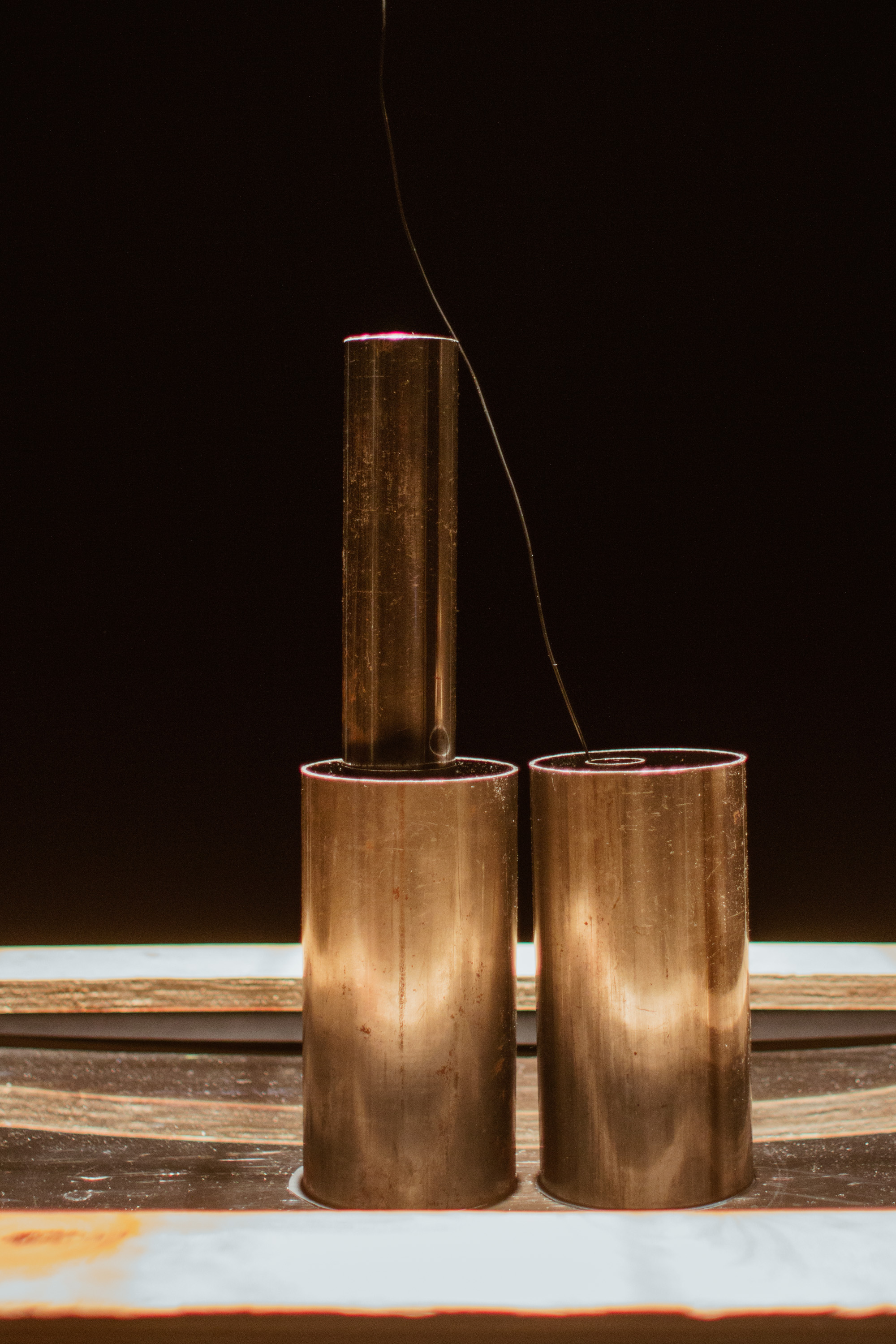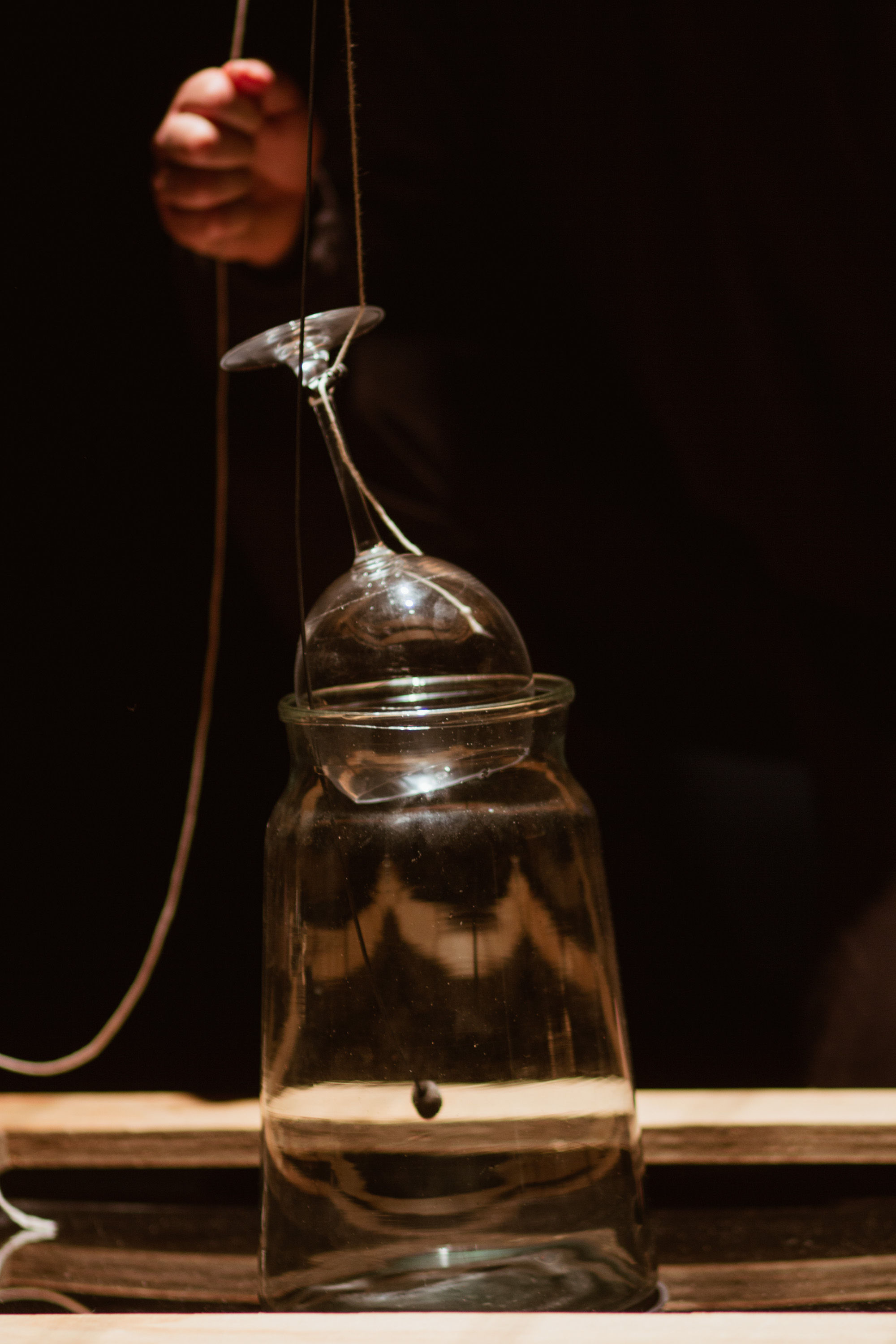 Tafelmanieren was made possible with the support of Q-o2, Overtoon and STUK.